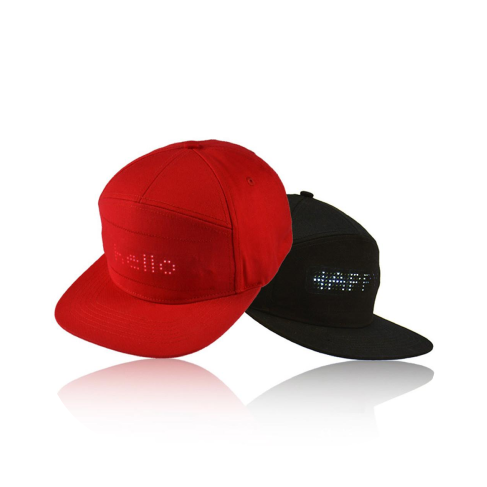 Have something
to tell the world?
Our LED Message Cap turns heads thanks to its ability to personalize a message on the LED display. Whether you want to make a statement while walking down the street or be the life of the party, attract attention with this great conversation starter.
This must-have accessory is great for all special occasions and holidays including concerts, sporting events, house parties, raves, clubbing nights, Halloween, Christmas, and any time where there's cause for celebration.
Bring your cap to life
with Bluetooth
Activate your cap's LED display with the Magic Display app. Just pair with Bluetooth functionality to bring your imagination to life. From music to animations, there's so much you can do this LED Message Cap.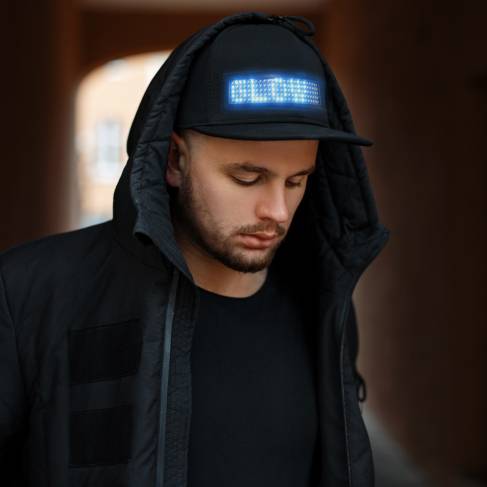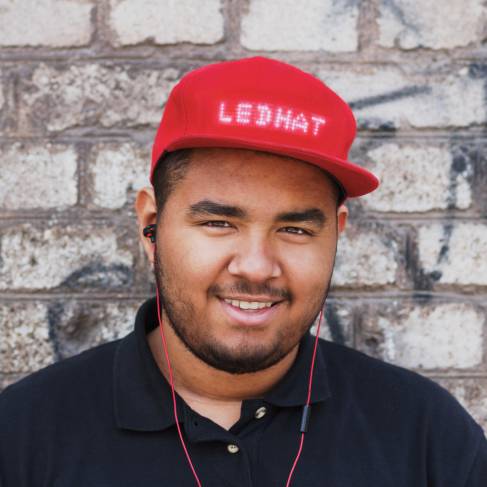 Make a statement
Whether you want to promote something for your company through bright LED messages or just add some personality to your daily outfits, our LED Message Cap is the way to go. Casual yet cool, the caps fit for males or females, and work for any kind of outfit or work uniform for a LED touch that captures the eye.
One cap. So many ways to customize.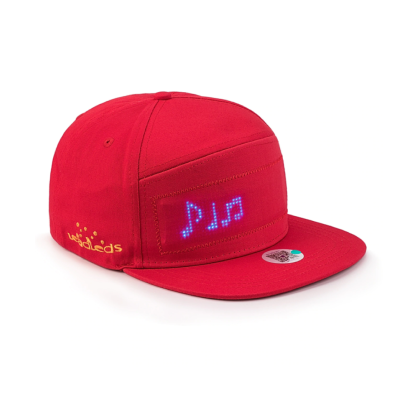 See it in the details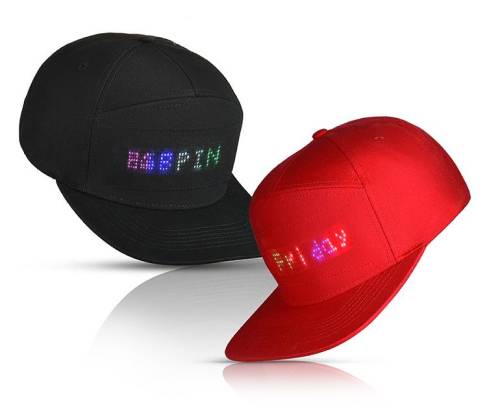 Eye-catching display
Screen size at 4.8 x 0.9 inches with LED message resolution at 48 x 12 pixels. Our cap powers by USB cord and is powered by a lithium battery.
Two bold colors
Make a statement in red or black.