Delicate necklace with flower pattern
Upgrade your look
Our Daisy Choker Necklace is all about the airy spring look. Cute flowers adorn this choker, showing this big wide world that you are just as sweet as a fragrant daisy! Whether you are in a meeting, on a date, or just going for a walk in the park, this glamorous necklace will make you the center of attention wherever you are.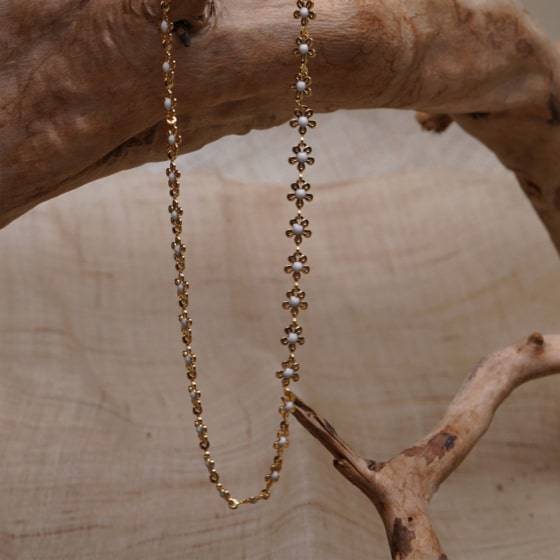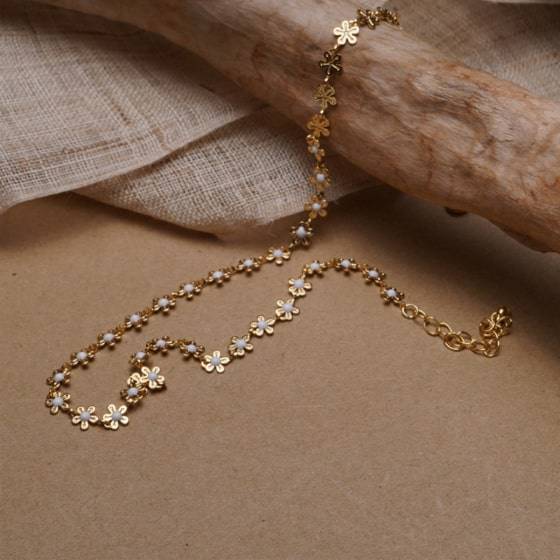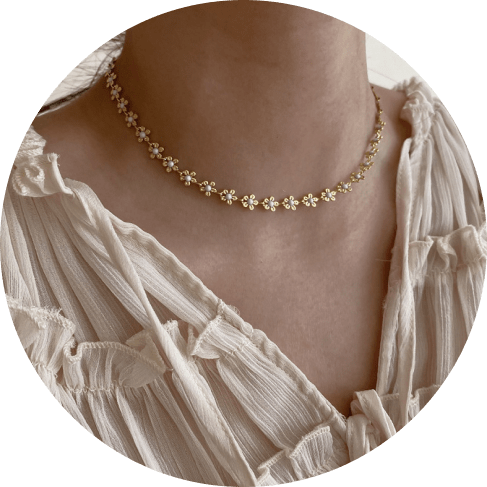 Easy to clean and store
Wipe the necklace with soft wet tissue, let it dry, and you are good to go. Do not use abrasive cleaning products. Keep away from prolonged exposure to moisture, heat, and chemicals. Handle with care. Store separately in a cool dark place.
Crafted with love
Our products are made with love and great attention to detail. This white necklace, shaped as a round chain with floral pattern, is made of brass and contains no lead, nickel, or any other toxic metals. We always put the health of our clients first!
A perfect accessory for any outfit
Charming and fresh
Life is not a bed of roses, but with this necklace, you will always look as fresh as a daisy and ready to take on a brand new day! Showcase your impeccable fashion sense with our Daisy Choker necklace! Perfect for fine-tuning your outfit, this necklace will make sure you steal the spotlight wherever you go.